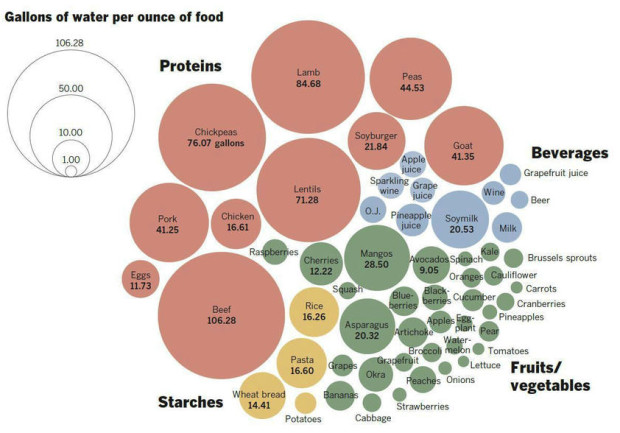 With all the talk recently about how much water it takes to grow almonds, Kyle Kim for the Los Angeles Times took a quick look at home many gallons of water it takes on average to produce other foods.

Although almonds isn't on the chart. Am I missing it?
In other news, I will be switching to a strict diet of carrots and beer in the interest of saving water for this state.
Tags: drought, Los Angeles Times