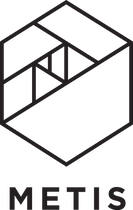 Metis, known for their data science bootcamps in New York City, is holding a Data Science Open House the evening of Wednesday, April 29. Enjoy pizza and drinks as data science instructors Bo Peng and Aaron Schumacher walk you through a sampling of what students learn throughout their 12 weeks of project-based data science work at Metis.
The Metis Data Science Bootcamp is an immersive experience, designed by world-class industry practitioners. Students receive intensive, on-site instruction, access to an extensive network of speakers and mentors, and ongoing career coaching and job placement support.
Get Skilled
Learn Data Science in 12 weeks with 100% in-person instruction.
Get Connected
A busy speakers and events schedule and daily project work with instructors ensures that students are well-networked by graduation.
Get Hired
Graduates leave fully qualified for a data scientist job. Placement programs are available to all graduates.
Important dates and deadlines:
Open House: Wednesday, April 29 RSVP
Summer Bootcamp: June 29, 2015 - September 18, 2015
Early Application Deadline: Monday, May 11
Final Application Deadline: Monday, June 1
Fall Bootcamp: September 21, 2015 – December 15, 2015
Early Application Deadline: Monday, August 3
Final Application Deadline: Monday, August 24
Thanks to Metis for sponsoring the feed this week.